Interview with winner of the Fashion Designer Awards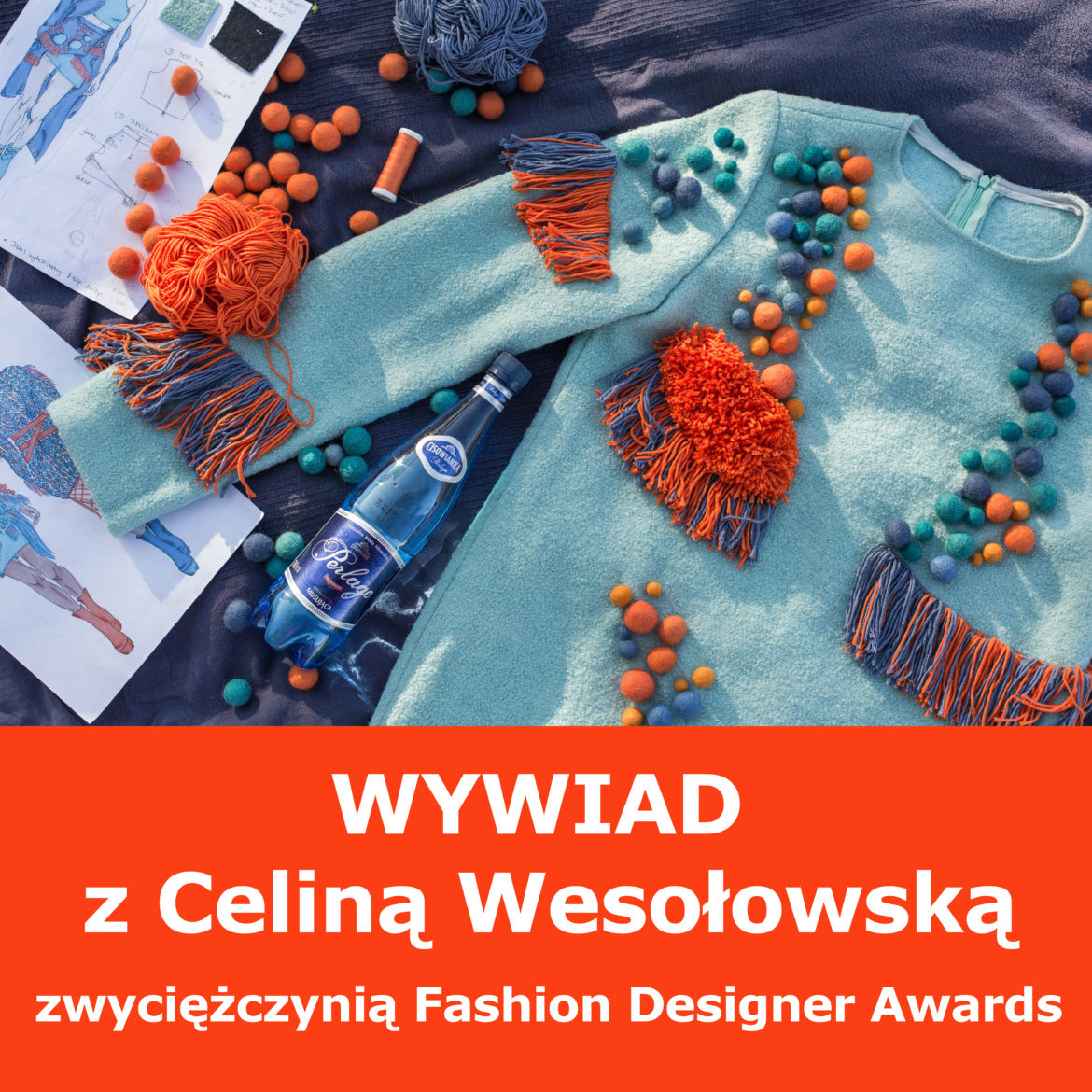 All projects were given a roaring round of applause from the large audience, but it was the winner who received an impressive prize pool, including: internship at Artem Klimchuk's atelier in Kiev, participation in the International Young Designers Contest in Kiev, where they will meet young designers from Central and Eastern Europe (winners of competitions in their countries), 15 thousand zloty from MSKPU Educational Partner, a full 2.5-year scholarship at MSKPU, workshops with Alberto Campagnolo, a trip to Premier Vision to Paris with the Microsoft Surface Strategic Partner and a design course at the Shaanxi Polytechnic Institute, in China. Below is an interview with the FDA winner.
Celina, you are  student of the first year at MSKPU, and you've already won one of the most prestigious fashion contests in Poland! Sincere Congratulations! Do you have any artistic past? Where did the idea to attend MSKPU come from?
For me, as a beginner, it is a huge success. I did not expect such a turn of events. Winning is a great distinction for me, as well as an incredible motivation to continue working. As for my past – fashion had always been close to my heart, but as an amateur.
I was brought up in the house where I sewed and I spent time with my auntie in the studio for days. You could say that she instilled this passion in me. Since I was small I also liked to draw or design clothes. When I was asked who I want to be in the future, two professions came to mind – a singer, because probably the majority of little girls dream about this (laughs), and a fashion designer. As a twenty-year-old, I tried to work in that direction.  I ran a fashion blog for a while, I went to several tv programs, organized sessions, various projects …
Last year I signed up for a workshop on journal drawing on the open day in MSKPU and then I decided to sign up to the school.
Honestly, I thought about it a few years ago, I also had an idea for my brand, but it died a natural death (laughs). After all these different directions, after 5 years of working in the office, the time came when I said: "Ok, this is the moment when I will fulfill my dream of being a designer!"
And rightly so. As you can see after winning, the decision is very accurate. So how did you prepare for the competition? Did you have a high stress level, or did you manage to stay cool and calm while placing the next elements?
Quiet sewing of elements? Well, no not really  (laugh). So far, I thought that the greatest stress in my life was the driving test, even the secondary school exam was not that stressful. Now, however, I have just realized  what real nerves mean. I was afraid that I will not meet the deadline for something that something would be too small, too big, that it will not lay correctly, that I will not manage to do it, it turned out that the sweater I was using was sold out … It was my first competition in my  life, the first collection I was stitching. It was a virgin experience.  Honestly, at the beginning I did not really know how to go about it. Fortunately I had people around me who advised me, even Mrs. Magda Floryszczyk (in MSKPU: Designing Fashion), who convinced me and my colleagues from the group to take part in this competition. What I learned during the competition is priceless.  I am glad that I could acquire this knowledge right now, at the beginning of my journey and I will be able to draw from it in later stages. I will certainly avoid many mistakes due to that. I burned the midnight oil, and sometimes I had the impression that the work did not progress at all.  At times I suddenly changed my concept. Before the competition, from Sunday to Monday I slept only 1.5 hours! But it paid off!
Jury appreciated your attention to detail, so burning the midnight oil certainly came in handy (laughs). By creating other elements for the collection you were equally accurate? Tell us the details of the winning collection.
The jury appreciated me and it is a wonderful feeling as it certainly helped me to believe in myself. I wanted to get everything squared away. I started out by searching Pinterest, looking for photos referring to the subject of nature, but I did not want the inspiration to be too trivial. A colleague gave me a photo of a snail and it was a hit! On it I based my FLABELLINA collection, which means the species of marine snail. Additionally, I was inspired by microscopic photos of the moth or hair cells of the inner ear. Before starting the design, I went to the warehouse and chose several materials. I wanted them to be natural fabrics, so I chose denim and wool.
Having the initial inspiration in hand, I sat down to design. I made 6 sketches quickly and they suited me right away therefore this stage was quite short. I did the drawings by hand, I used transparent, rigid sheets on which I later placed my projects. I've also created the whole folder by myself.  I tried to make everything look aesthetically pleasing. When it turned out that I passed the stage of the first eliminations, I jumped for joy! Right after that, I got going on my work.
I must admit that when you see how the project gradually turns into a real thing it is mega exciting and gives a lot of joy. The most time was taken up by sewing these inconspicuous felt balls. In addition, the sweater was made by hand, knitting, so in the end I'm happy that this sweater has been completed, because thanks to this I have such a pearl in the collection.
And it certainly also stole the heart of the jury. And if you had to choose – which of the competition's collections, except for your of course (laughs), you liked the most and why?
I liked all the collections! Really! Each was different and it was great. One crazy, extravagant, other feminine and delicate. I was nervous every time the models in the clothes of my colleagues went out on the runway, but fortunately, stress was not needed, because Joanna Sokołowska-Pronobis and Maciej Majzner took care of everything. Each collection has been selected with appropriate music pieces, and Sonia Hensler has made wonderful prints referring to the themes of the collection.
As for my personal preferences, I would like to put on all dresses from Gosia Sobota – they are so feminine, ethereal, unconventional. I also appreciate Tomek Armada very much, he is an amazing personality and a cool man. His collection was based on recycling; I was impressed by the quilted jacket, which he filled with colorful slits from the overlock he had been collecting for the last years. Magda Kurnicka's aesthetics also suits me very much, also this year's graduate of MSKPU or Sebastian Gąsienica-Łuszczka, with whom I am going to Kiev. I will start to mention all of them here in turn (laughs), they really did a great job! A positive aspect of the competition is also the fact that we had the opportunity to get to know each other, make friends and keep in touch, share information and experience.
So do you think it is worth taking part in such competitions? What advice would you have for the future for others who want to follow your path?
Of course! I received very valuable prizes, including opportunity to learn design in Shanghai or Artem Klimchuk in Kiev, participate in the International competition for designers in Kiev, visit Première Vision to Paris with Microsoft. Travel educates and is a mine of inspiration, I cannot wait! I received an injection of cash, a scholarship and a course from MSKPU. In addition, the advantage of participating in such a competition is the opportunity to meet people from the industry, to show yourself, and as we know, it is not easy to become seen. The feedback we receive from professionals is also valuable.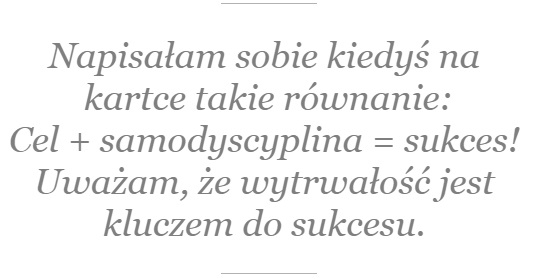 I believe that perseverance is the key to success. Of course, such an effect consists of many things: talent, hard work, happiness … However, according to me, this consistency in the pursuit of the goal is the most important. So never, never give up, even if things do not work out, clench your teeth and go forward because, as Winston Churchill once said: If you're going through hell keep going. I believe that if we have passion, we put our whole heart into something, the result of this work must be good, and if something is good, there will always be money. If we do something, in a trivial way, "mediocre job", unfortunately we have to take into account that others will notice it too. Give yourself 100%!
I used to give up every day, start some projects, and then for various reasons I gave up. And that was my biggest mistake. But I do not regret it because we learn best from our own mistakes. So draw conclusions, because it is a valuable science. I also do not hide that to achieve the goal, you have to devote a lot of time, energy and give up many things. Although when you do something you like, you do not treat it as a sacrifice but as a pleasure. It is definitely worth following the advice "do not worry about the stock, because you will worry twice". It saves a lot of nerves (laughs). To summarize: be persistent, do not give up, believe in yourself and enjoy the experience of yourself and others.
Nicely said. And what's next, now after taking the first place? Development, of your own brand, school?
In fact, it's just getting to me! My friends, family and friends were very excited, I'm just beginning to feel these emotions. I definitely want, as Mrs. Joanna wished me, to bounce as high as possible from the Fashion Designer Trampoline. Thanks to this win, I believed in myself and my possibilities. I am looking forward to traveling, gaining new experience. I intend to devote the summer period to the realization of prizes, to education and rest. After the holidays, I would like to start a new job and start slowly creating my own brand. Along with the winnings, many new opportunities appeared and I am going to use them. Of course, as of September I also come back to MSKPU, before me there is another year, then the diploma collection. I am aware of how much I still have to learn and I want to acquire this knowledge so that I can later translate it into professional success. Keep your fingers crossed for this to happen!
We will! Thank you for the conversation.
Interview: Joanna Porayska