Rozpoczęliśmy rok szkolny 2019/2020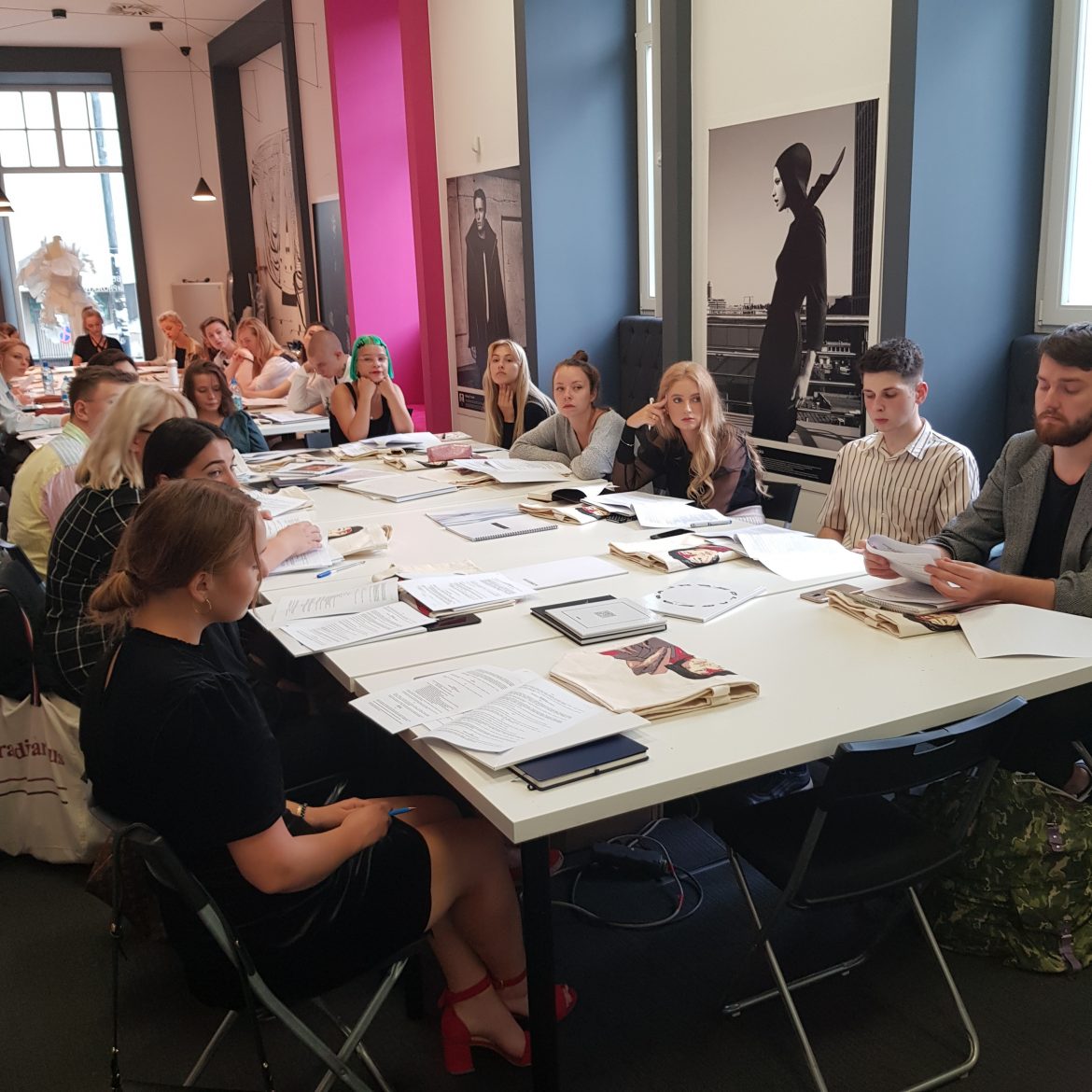 Rozpoczęliśmy rok 2019/2020!
Drugi września to dzień długo oczekiwany przez naszych kandydatów na uczniów. Od dziś oficjalnie dołączyli oni do grona MSKPU i będą rozwijać się pod okiem wymagającej kadry. 
Pierwszym rokiem zajmą się wybitni specjaliści z branży – Magdalena Floryszczyk, Weronika Pietras i Agata Uchman upewnią się, że uczniowie rozwijać będą swoje umiejętności projektowania. Nad Technikami Krawieckimi oraz Konstrukcją Odzieży czuwać będą Anna Stępień-Fazlejew i Helena Wargin – wykładowczynie z wieloletnim stażem w branży. Wiedzą o historii sztuki i ubioru zajmie się Karolina Krzywicka, zaś o idealny rysunek żurnalowy zadba Sylwia Lewandowska.
Drugi rok przejdzie ponadto pod opiekę Katarzyny Szymańskiej, która w MSKPU uczy Artcraftu i sztuk manualnych, Zuzanny Żubki-Chmielewskiej, która wprowadzi ich w historię sztuki i ubioru, a także Joanny Porayskiej i Mateusza Pietryki, którzy wprowadzą uczniów w świat projektowania graficznego i postprodukcji filmowej. Co więcej, nasi podopieczni wezmą udział także w zajęciach z Etyki w Modzie, gdzie nauczą się odpowiedzialnego projektowania wyrobów odzieżowych. Cała lista zajęć na I i II roku nauki dostępna jest w zakładkach: Projektowanie Ubioru i Kostiumografia.
Rozpocząć — 1. «dać początek czemuś»  2. «znaleźć się na początku czegoś». Nasi uczniowie znajdują się właśnie na początku drogi do rozwoju i kariery. Będzie to droga kręta i nieraz wyboista, ale jesteśmy po to, by pomóc przez nią przejść. Do zobaczenia na zajęciach!